Funded by the Vicerreitoría de Investigación of the University of A Coruña and the Ministry of Education and Science of Spain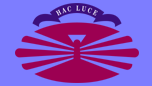 Instructions for Authors


Camera ready papers not exceeding 15 pages will be published in local proceedings using a modified version of the Lecture Notes in Computer Science style (llncs_cpc2006.cls) where the page numbering has been removed. A Latex2e template (paper_cpc2006.tex) is also supplied.
Authors should submit camera ready papers in PDF format by sending an email to arenaz@udc.es by November 15 (firm deadline!!).
To facilitate the edition of local proceedings, please send also a compressed file (zip, gzip, bzip2) including all the source files (latex code, figures, etc) needed to generate the PDF camera ready paper.
At least one author of accepted papers is expected to register and present the paper at the Workshop.